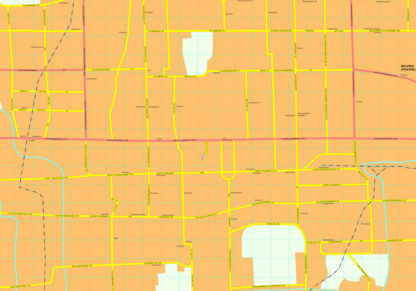 Beijing eps map vector
180.00 €
The Beijing eps map vector available on epsmaps.com is a high-quality map designed using Adobe Illustrator. It is a vector format, which means that it can be scaled to any size without losing its resolution. This map is commonly purchased by businesses and professionals who require accurate and detailed maps of Beijing.
Beijing is the capital city of China and is located in the northern part of the country. The city is known for its rich history, culture, and architecture. The Beijing eps map vector shows the city's main streets, landmarks, and attractions, making it easy for users to navigate and plan their trips.
Some of the main streets in Beijing that are highlighted on the map include Chang'an Avenue, which runs through the heart of the city and is home to many important government buildings and landmarks. Other notable streets include Wangfujing Street, a popular shopping district, and the Hutongs, a network of narrow alleys and streets that are home to traditional courtyard houses.
Overall, the Beijing eps map vector is an essential tool for anyone looking to explore this vibrant and historic city. Its detailed and accurate design makes it a valuable resource for businesses, professionals, and tourists alike.