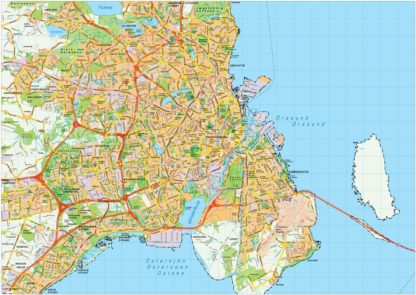 Copenhaguen eps map vector
200.00 €
The Copenhagen eps map vector is a high-quality map available on epsmaps.com. It is designed using Adobe Illustrator and is available in EPS format. This map is purchased by businesses and professionals who require accurate and detailed maps of Copenhagen.
Copenhagen is the capital city of Denmark and is located on the eastern coast of the island of Zealand. The city is known for its beautiful architecture, historic landmarks, and vibrant culture. The Copenhagen eps map vector shows the city's main streets, landmarks, and neighborhoods.
Some of the main streets in Copenhagen that are highlighted on the map include Strøget, which is one of the longest pedestrian streets in Europe, and Vesterbrogade, which is a popular shopping street. The map also shows the location of famous landmarks such as the Little Mermaid statue, Tivoli Gardens, and the Amalienborg Palace.
Overall, the Copenhagen eps map vector is an essential tool for businesses and professionals who need accurate and detailed maps of the city. It is a valuable resource for anyone who wants to navigate the streets of Copenhagen with ease and confidence.
Description
Copenhaguen map vector