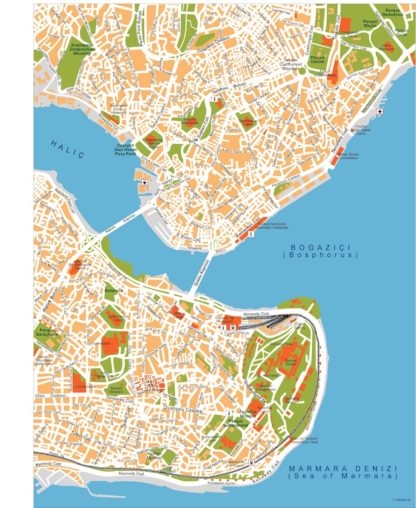 Istanbul eps illustrator vector map
140.00 €
The Istanbul eps illustrator vector map available on epsmaps.com is a high-quality map that is perfect for businesses and professionals. This map is in vector format, which means that it can be scaled to any size without losing its quality. It is also available in eps format, which is a standard file format for vector graphics.
Istanbul is located in Turkey, and it is the largest city in the country. The city is situated on both sides of the Bosphorus Strait, which separates Europe and Asia. The Istanbul eps illustrator vector map shows the city's main streets and landmarks, including the Hagia Sophia, the Blue Mosque, and the Grand Bazaar.
Some of the main streets in Istanbul that are shown on the map include Istiklal Avenue, which is a popular shopping street, and the Bosphorus Bridge, which connects the European and Asian sides of the city. The map also shows the location of the Istanbul Ataturk Airport, which is the main airport in the city.
Overall, the Istanbul eps illustrator vector map is a valuable resource for businesses and professionals who need an accurate and detailed map of the city. Its high-quality vector format ensures that it can be used for a variety of purposes, including printing, web design, and presentations.