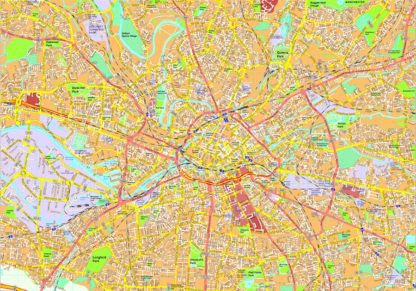 Manchester eps map vector
495.00 €
The Manchester eps map vector available on epsmaps.com is a high-quality map designed for businesses and professionals. It is created using Adobe Illustrator, making it a vector format that can be scaled to any size without losing its resolution. The map shows the city of Manchester, located in the northwest of England.
The Manchester eps map vector includes all the major streets and landmarks of the city, making it an ideal tool for businesses looking to promote their services or products in the area. Some of the main streets featured on the map include Deansgate, Oxford Road, and Princess Street. The map also includes the River Irwell, which runs through the city center.
Overall, the Manchester eps map vector is a valuable resource for anyone looking to navigate the city or promote their business in the area. Its high-quality design and detailed information make it an essential tool for professionals and businesses alike.
Description
Manchester Map