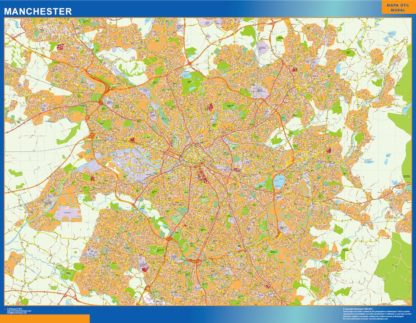 manchester eps map vector
995.00 €
The Manchester EPS map vector is a detailed representation of the city, highlighting its main streets and parks. Located in the north-west of England, Manchester is a vibrant and bustling city with a rich history and culture.
The map shows the city's major thoroughfares, including Oxford Road, Deansgate, and Princess Street, as well as its many parks and green spaces, such as Heaton Park, Platt Fields Park, and Alexandra Park. These areas provide a welcome respite from the hustle and bustle of the city and are popular with locals and visitors alike.
In addition to its parks and streets, the map also highlights some of Manchester's most iconic landmarks, such as the Manchester Cathedral, the Town Hall, and the Beetham Tower. These buildings are a testament to the city's rich architectural heritage and are must-see attractions for anyone visiting Manchester.
Overall, the Manchester EPS map vector is an invaluable resource for anyone looking to explore this vibrant and exciting city. Whether you're a local or a visitor, it provides a comprehensive guide to all the city's main attractions and landmarks, making it the perfect tool for planning your next adventure in Manchester.
Description
manchester vector map