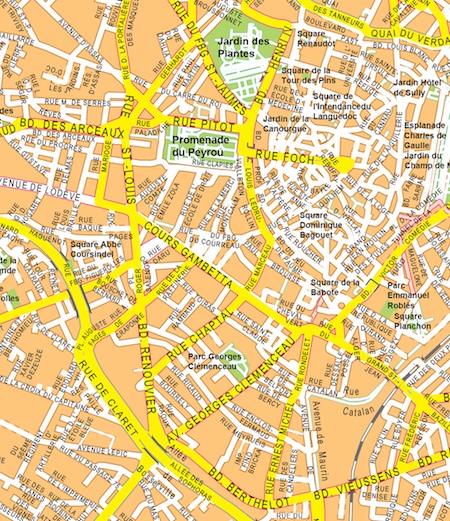 Montpellier eps map vector
125.00 €
The Montpellier eps map vector available on epsmaps.com is a high-quality map designed for professional use. It is created using Adobe Illustrator, making it a vector format that can be scaled to any size without losing resolution. The map is also available in eps format, which is a standard file format for vector graphics.
Montpellier is a city located in the south of France, on the Mediterranean coast. The city is known for its beautiful architecture, vibrant culture, and rich history. The Montpellier eps map vector shows the city's layout, including its main streets, landmarks, and points of interest.
Some of the main streets in Montpellier that are highlighted on the map include Rue de la Loge, Rue Foch, and Rue de la Republique. The map also shows the location of the city's main attractions, such as the Place de la Comedie, the Montpellier Cathedral, and the Jardin des Plantes.
Overall, the Montpellier eps map vector is an essential tool for businesses and professionals who need to navigate the city and its surroundings. Its high-quality design and detailed information make it a valuable resource for anyone who wants to explore Montpellier and its many attractions.
Description
Montpellier vector map. Montpellier vector map