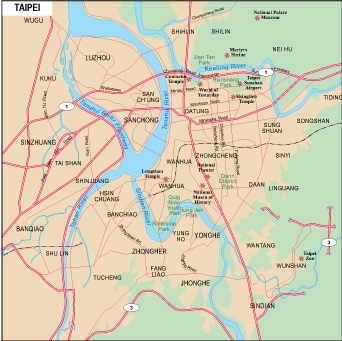 Taipei city eps map vector
65.00 €
The Taipei city eps map vector available on epsmaps.com is a high-quality map designed for professional use. It is created using Adobe Illustrator, making it a vector file that can be scaled to any size without losing resolution. This map is also available in eps format, which is a standard file format for vector graphics.
Taipei city is located in Taiwan, a small island nation in East Asia. The city is the capital of Taiwan and is known for its bustling streets, night markets, and modern skyscrapers. The Taipei city eps map vector shows the city's main streets and landmarks, including Taipei 101, the National Palace Museum, and the Taipei Zoo.
Some of the main streets in Taipei city that are highlighted on the map include Zhongxiao East Road, Xinyi Road, and Dunhua North Road. These streets are home to many of the city's shopping centers, restaurants, and entertainment venues. The map also shows the location of the city's major transportation hubs, including Taipei Main Station and Taipei Songshan Airport.
Overall, the Taipei city eps map vector is a valuable tool for businesses and professionals who need an accurate and detailed map of the city. Its high-quality design and easy-to-use format make it a popular choice for anyone who needs to navigate the streets of Taipei city.