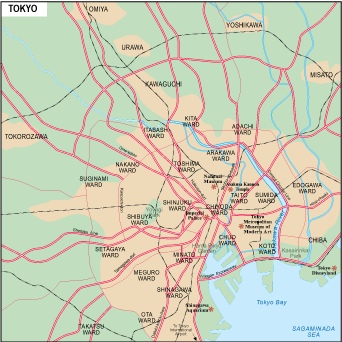 Tokyo city eps map vector
65.00 €
The Tokyo city eps map vector available on epsmaps.com is a high-quality map designed for professional use. It is created using Adobe Illustrator and is available in both vector and eps formats. This map is perfect for businesses and professionals who need a detailed and accurate map of Tokyo.
Located in Japan, Tokyo is the capital city and the most populous city in the country. The Tokyo city eps map vector shows the city's major streets, landmarks, and attractions. Some of the main streets highlighted on the map include Chuo-dori, Ginza-dori, and Omotesando-dori.
The map also includes important locations such as Tokyo Tower, the Imperial Palace, and the Tokyo Skytree. With its detailed and accurate information, this map is an essential tool for anyone doing business or traveling in Tokyo.