Epsmaps.com Welcome to our online platform, where you can explore our extensive collection of high-quality vector EPS maps. Specifically curated for businesses in India and Asia, our maps offer unmatched versatility and precision, enabling you to effectively visualize and communicate your geographical data.
With our vector EPS maps, you have the freedom to adapt and customize them to suit any of your products or lines. Whether you need maps for marketing materials, presentations, or product catalogs, our flexible format ensures seamless integration. Incorporate our maps seamlessly into your designs and captivate your audience with visually stunning representations.
All our EPS maps are meticulously crafted using industry-standard software like Adobe Illustrator. This ensures that you receive top-notch quality maps with scalable vector graphics that retain their sharpness and clarity even when enlarged. Rest assured, our maps are compatible with a wide range of design software and can be easily incorporated into your workflow.
Vector EPS maps
Buy and download digital vector maps in .eps and .ai (Illustrator editable files) of all countries, cities, states and regions. Maps for graphic design and business professionals. Maps royalty free, layer structured and editable
Algeria, Angola, Benin, Botswana, Burkina Faso, Burundi, Cameroon, Cape Verde, Central Africa Republic, Comoros, Congo , Congo Democratic Republic, Chad, Djibouti, Egypt, Equatorial Guinea, Eritrea, Ethiopia, Gabon, Gambia, Ghana, Guinea, Guinea Bissau, Ivory Coast, Kenya, Lesotho, Liberia, Libya, Madagascar, Malawi, Mali, Mauritania, Mauritius, Morocco, Mozambique, Namibia, Niger, Nigeria, Rwanda, Sao Tome e Principe, Senegal, Seychelles, Sierra Leone, Somalia, South Africa Republic, South Sudan, Sudan, Swaziland, Tanzania, Togo, Tunisia, Uganda, Zambia, Zimbabwe
Antigua, Argentina, Bahamas, Barbados, Belize, Bolivia, Brazil, Canada, Chile, Colombia, Costa Rica, Cuba, Dominica, Dominicana Republic, Ecuador, El Salvador, Grenada, Guatemala, Guyana, Haiti, Honduras, Jamaica, Mexico, Nicaragua, Panama, Paraguay, Peru, Puerto Rico, St. Christopher Nevis, St. Lucia, St. Vincent & Grenadines, Surinam, Trinidad y Tobago, Uruguay, USA, Venezuela
Take a look of some samples form our clients:
Nespresso project: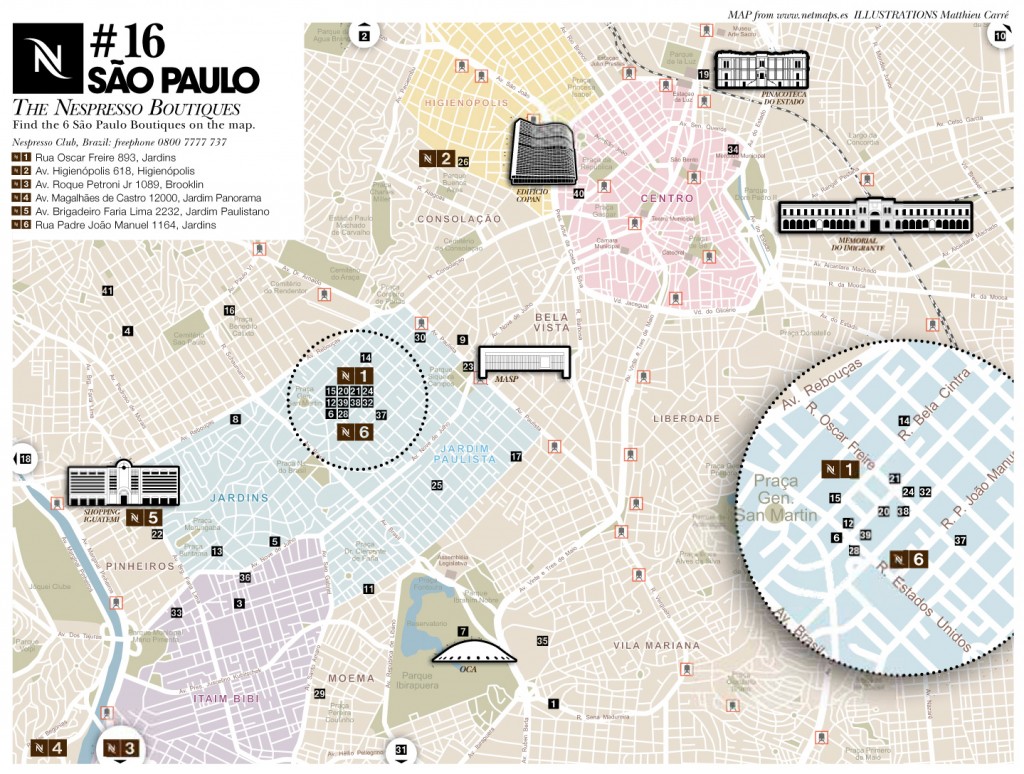 Gucci project:

Afghanistan, Armenia, Azerbaijan, Bahrain, Bangladesh, Bhutan, Brunei, Burma, Cambodja, China, Cyprus, East Timor, Georgia, India, Indonesia, Iran, Iraq, Israel, Japan, Jordan, Kazajstan, Kirgizistan, Kuwait, Laos, Lebanon, Malaysia, Maldives, Mongolia, Nepal, North Korea, Oman, Pakistan, Philippines, Qatar, Russia, Saudi Arabia, Singapore, South Korea, Sri Lanka, Syria, Taiwan, Tayijistan, Thailand, Turkey, Turkmenistan, United Arab Emirates, Uzbekistan, Vietnam, Yemen
Albania, Austria, Andorra, Belarus, Belgium, Bosnia-Herzegovina, Bulgaria, City of Vatican, Croatia, Czech Republic, Denmark, Estonia, Finland, France, Germany, Greece, Hungary, Iceland, Ireland, Italy, Latvia, Liechtenstein, Lithuania, Luxembourg, Macedonia, Malta, Moldova, Monaco, Montenegro, Norway, Netherlands, Poland, Portugal, Romania, Russia, San Marino, Serbia, Slovak Republic, Slovenia, Spain, Sweden, Switzerland, Turkey, Ukraine, United Kingdom
Australia, Federated States of Micronesia, Fidji, Kiribati, Marshall, Nauru, New Zealand, Palau, Papua New Guinea, Solomon, Samoa, Tonga, Tuvalu, Vanuatu
Order on line our eps maps
Ordering our files is a breeze. Simply choose the maps you need and download the vector EPS files directly from our website. You can then work on them at your own convenience, making modifications or additions to align with your specific requirements. Alternatively, if you prefer a more hands-off approach, you can reach out to our dedicated team. They will gladly assist you in creating a customized project using our vector EPS maps, tailored to your unique needs.
Experience the power of our vector EPS maps and unlock the potential of your data visualization. Elevate your presentations, enhance your marketing materials, and make informed business decisions with confidence.