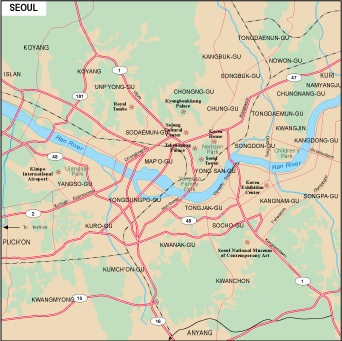 Seoul city eps map vector
65.00 €
The Seoul city eps map vector from epsmaps.com is a high-quality map designed for use by businesses and professionals. It is available in both Illustrator vector and eps formats, making it easy to use in a variety of applications.
Located in South Korea, Seoul is the capital and largest city in the country. The Seoul city eps map vector shows the city's major streets and landmarks, including the Han River, Gyeongbokgung Palace, and Namsan Tower.
Some of the main streets highlighted on the map include Jongno-gu, Gangnam-gu, and Yongsan-gu. These areas are known for their bustling commercial districts, trendy restaurants, and vibrant nightlife.
Overall, the Seoul city eps map vector is an essential tool for anyone doing business in the city. Its detailed and accurate design makes it easy to navigate and find your way around, whether you're a local resident or a visitor to the area.